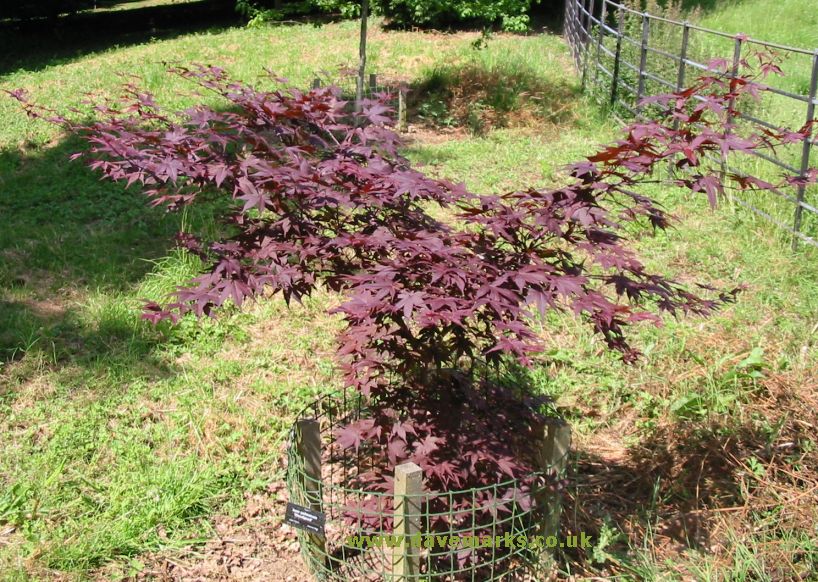 Picture of Japanese Maple acer
WWDC Lurker
Aug 6, 09:23 AM
I still think the apple employee's interview is probably on target of what to expect next week. this is just a developers meeting, not macworld. lots of leopard.

http://www.dvdnewsroom.com/apple/ (http://www.dvdnewsroom.com/news/breaking-inside-apple-on-blu-ray-macpro-and-apple%E2%80%99s-media-center-strategy-what-to-expect-and-not-to-expect-at-wwdc/)
---
red japanese maple bloodgood.
frunkis54
Apr 27, 09:29 AM
It is not surprising (http://images.apple.com/legal/sla/docs/iphone.pdf) (pdf).

yep 4b says it all. saying if we don't want to be tracked if we don't want to by not using any app that tracks. seriously?. or by turning off location on the iphone. well we know that doesn't make a difference for this.
---
Bloodgood Japanese Maple Tree
What a joke of a tablet. Nothing but a piece of crap.
---
red japanese maple bloodgood.
aswitcher
Aug 11, 09:11 PM
Apple can really lead the way with GPS if they start putting it in iPods and iPhones, as well as the next generation of portable Macs.

Even a Mac wrist watch with GPS and BT like the Suunto range would rock - and I am sure sell well.
---
japanese maple bloodgood.
jeez, i thought the thread might cool off in a day or so, but there is no sign of that happening, is there?


well, i have wondered for some time, how many people have had problems with the 17" mavbook pros?


i have one...it's fine. i heard a few small scale problems about it, but nothing on the scale of the 15"
---
Bloodgood Japanese Maple
Question for our Radio Shack representative here(BIBBZ)

Do you think that Apple will ship phones to stores
that were not able to obtain pin numbers?

Any estimation how soon after launch Radio Shack
may start receiving shipments of phones for the
general public?

Unfortunately, at $600, Radio Shack is my only
means of getting an iPhone with their $247 trade-in.
Otherwise, the phone is just too overpriced -- and
at $600 it comes with a new 2-year contract (not
no-commitment) since I am in mid contract already.
---
japanese maple bloodgood.
I'm sure quite sure what Apple hopes to accomplish here. Every smart phone steals from every other one. I don't know if you can differentiate design "concepts". It's like suing someone because the chords for his blues song goes in a 1-4-5 pattern like yours does. It's just part of the genre.

Tony
---
red japanese maple bloodgood.
epitaphic
Aug 19, 09:06 AM
Can I rotate the 2nd display 90 degrees like I can in Windows?
Short answer: Yes

Long answer: Yes you can

;)
---
Bloodgood
I keep reading stuff like this. I don't think Time Machine works with the reagular harddrive. You have to use it with an external drive.

Yes, I was wondering the same because it wouldn't make much sense would it.:)

It seems to me it would make some older versions available on your HD, but then you would want to make a copy to an external HD for space reasons and for backup in case of failure. But I'm just speculating of course
---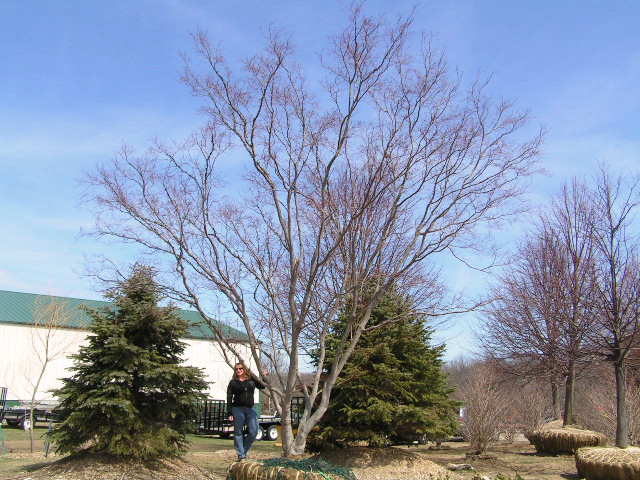 Bloodgood Japanese Maple
All these rumors are making it so hard to decide when to get a new computer... my desktop and laptop are both about five years old. Though I don't have an urgent need to get a new ones, something new would surely be nice and useful.

At first I was waiting for a portable with Merom, but now I'm interested in portable with Santa Rosa platform and Merom... and that's not available until March 2007.

So going on the new release dates this might move forward to xmas now?

I'm not helping am I? :)

See normal PC users don't really hold out like Mac users have been used to doing. They just buy if they need a machine.
---
#39;Bloodgood#39; Japanese Maple
thedarkhorse
Apr 11, 04:34 AM
Yes, its crap. The first version followed the basic principles of NLE but the new version is pathetic.

However, Randy came up with FCP for Macromedia so he has what it takes if Jobs and other consumer oriented guys can keep their ***** away from the mix.

I think the point is apple is trying to break the mold of traditional NLE editing. Many tools and terms we use in FCP and other NLEs are derived from linear tape editing from 20+ years ago. They are trying to push to the future of editing in a new direction and that may involve rethinking aspects of how we edit. Whether it's going to work or not I guess we'll have to see...
---
Bloodgood, Acer / Japanese
Score, iPad2=1, Xoom=0.

but really, if we adjust for # of sales the score is more like:

ipad2=20, Xoom=1
---
Japanese Maple quot;Bloodgoodquot;
Will FCE get a new release soon-it definitely deserves a new release alongside FCP.

It last had a major new version in 2007 (with a 4.0.1 update in 2008)-a long time and is the entry level version of FCP and used by those looking for something a bit more sophiscated than iMovie-like me but don't want/need the full FCP.

There haven't been any rumors about that one, only FCP.

And will Apple offer the new Final Cut Pro on the Mac App Store?

Haven't even seen any placeholders on Amazon that may imply a release next week.
---
Bloodgood Japanese Maple
iJohnHenry
Mar 23, 11:46 AM
Some called them 'the coalition of the billing' because so many members were paid off in some way.

For the Brits, that would be 'the coalition of the shilling'. :p
---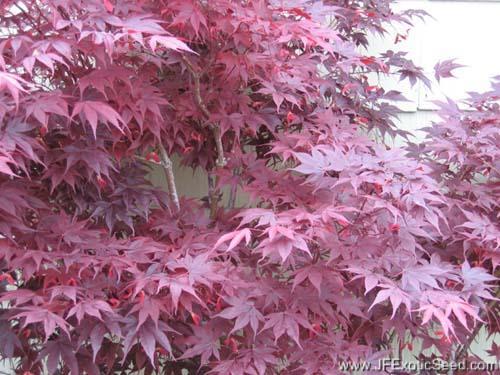 japanese maple bloodgood.
John Gruber would eat Steve Job's ***** if he could. His opinion is extremely biased.

You don't read his site, do you?
---
Bloodgood Japanese Maple
caspersoong
Apr 7, 07:14 AM
I might get it if it gets better graphics...
---
Bloodgood Japanese maple
bassfingers
Apr 6, 03:15 PM
What bothers me is people think because an iPad sells more it is superior, unless you made the iPad or work at Apple I don't see how that makes sense. Also most people on here have never even played with a XOOM.

I own both an iPad2 (my wife's technically) and my XOOM. I had an iPad1 since launch until I sold it for a XOOM. For me, Apps are lacking on XOOM but it's made up for with the true tablet OS and excellent first party apps.

Find me a better GMail/Email, Maps, Browser on the iPad and other stuff you will actually use most often and I'll sell my XOOM. Since I've had my XOOM, I haven't touched the iPad2. Everytime I pick it up I miss using the XOOM.

did you feel dorky typing XOOM so many times. I would, because its dorky. It's the same reasons that everything in "Xenon: Girl of the 21st Century" was dorky
---
#39;Bloodgood#39; is a vigorous variety of Japanese maple. Its beautiful lobed leaves are deep purple in summer,
rjohnstone
Apr 19, 06:58 PM
After reading some of the lawsuit, I had to post this..

http://pk.funnyseoul.com/wp-content/uploads/2010/11/2010-11-04_174623.jpg
http://pk.funnyseoul.com/wp-content/uploads/2010/11/pn_20101104170853.jpg

http://pk.funnyseoul.com/2010/11/galaxy-tab-released/
What is the pic on the bottom? That ain't no Samsung tablet. Looks like a photoshop job.
All Samsung tabs have SAMSUNG blazed across the top of the face.
---
Bloodgood Japanese Maple
LegendKillerUK
Apr 6, 11:37 AM
You sure as hell can.

By game I mean a modern title at full settings. Otherwise it's just 'making do'.
---
cyberdogl2
Aug 27, 06:27 PM
Fair enough, and I won't argue any more about it. I can't think of anything more tedious than a debate about whether a joke is funny or not...:)

Which, to me, is pretty funny.
---
Won't Adobe use Core Image when the Universal Binaries come out? If both Quads had the same high powered graphics card, the benchmarks may show them to be the same with Core Image tasks.
Hah! Adobe can't even be bothered to make a Cocoa-native version of Photoshop on the Mac. They won't use Core Image because it's an OS X-only technology which can't be ported to Windows without them having to (essentially) write their own framework to mimic its functionality.
---
Scottsdale
Apr 6, 11:31 AM
I'm pretty sure you are aware that Apple would use LV CPU in 13", not ULV. That bumps us to 2.3GHz plus Turbo. You have said this yourself too and I already covered the reason in my other post.

This is just a MR article and surprisingly, they don't have much idea about the TDPs. Hopefully they will correct their article so people won't live in confusion.

That isn't what this story reads, and I don't think anyone but you and I have even read the actual facts supposed here.

I actually find this one of the least accurate stories ever posted on MacRumors.com for several reasons... the OP is assuming ULV in the 13" MBA. The OP is assuming that if SB IGP is good enough for MBP it's fine for MBA. There is no rumor or timeframe listing these chips especially not in the 13" MBA. It seems like it's a blatant attempt to stir up activity without any real facts, rumors, or even common knowledge about the chips used in the MBAs.

Certainly the people haven't read the story or they're somehow focusing on the 11" MBA. Sure, this would be fine for the 11" MBA in terms of CPU clock speed but even then it's a gigantic loss in the graphics capabilities. That leads to a problem with the author saying good enough for 13" MBP than good enough for MBA. However, the IGP clock speed used in this ULV chip will be nearly a 50% drop in graphics performance. That for me doesn't equate to if this then that...

I am disappointed with MR for even writing such a poor piece of garbage. Forget that I cannot stand the SB IGP... the assumptions made here are absurd! It
definitely doesn't warrant this sort of reply from the fans of the MBA. You and I
could assume things all day, but that isn't the story written.
---
A new case would be "fun" but what I care about is what it delivers, not how it looks when I crawl under my desk :)

For the low-end (single chip) towers, dual core Conroe makes more sense to me than Xeon, simply for cost reasons. (Though I'm eyeing the new Xeons for my first ever top-end Mac... with dual-duals!)

Two optical slots would be nice, allowing me to "wait and see" about next-gen optical formats.

My intention: to wait for 3Ghz+ Xeon, which sounds like it should only be a few months later. That's also time for a few little tweaks to be made if necessary, giving me something between a version A and version B machine.



Without a doubt. And in keeping with long tradition, the "less expensive" name-brand PC will mysteriously come with less (ports, software, even speed if Netburst lingers) than the Mac :)


From a purely math point of view the Mac will always loose out when compared to a like Windows unit. This will be easier yet to see with both machines using the same processors. A Mac User will add in the Mac experience, ease of use, better looking case, options that just work, Plug 'n Play compared to Plug 'n Pray & other items like total cost of ownership or need we say less headachs.

Bill the TaxMan
---
Eduardo1971
Apr 6, 10:26 AM
Boy this is great (**deadpan voice**).

Grr.

Want. Refreshed. iMac. NOW!!

:D
---